Posted by digitalpress on 24 January 2019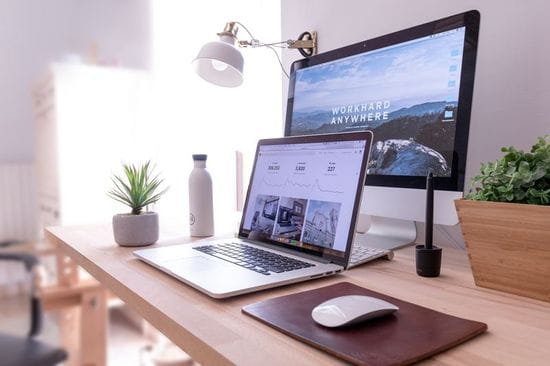 The year end is a natural time for planning, so why not write some goals for the year ahead? Here are 4 great resolutions to get your started and tips on how to keep them.
1. we will prioritise customer experience
Did you make your customers feel special this year? Research shows that 66% of customers who switch brands do so because of a poor service experience, so it's a pretty crucial consideration.
But as customer expectations change, how do you know the standard you should be aiming for? Of course, courtesy goes a long way you'd never be rude, ignore enquiries or fail to fix a mistake. But over time, best practices and technologies evolve and advance, making customer satisfaction a moving target. Fortunately, the best way to find out what customers want is easy just listen.
How to keep your resolution
Here are a few ideas for assessing your customer experience:
Collate your online reviews and any complaints/emails to look for trends and repeated themes. These are the points to tackle first in the new year.
Looking at your existing customer base, work out what percentage of your customers were returning vs new. A lack of returning customers could point to a poor experience. Work on cultivating repeat business and consider checking in with first-time customers to make sure they're happy.
Run a short, anonymous survey among customers on your database asking for ratings on common metrics like delivery times, website experience and interactions with staff. This will give you a baseline to measure improvements against.
Keep an ear out on social media, whether it's checking your Twitter mentions during the working day, or automating your social listening with software.
2. we will have an up-to-the-minute social strategy
Few things move faster than social media. That's why you should regularly review your social strategy to make sure you're still focusing on the areas that will best benefit your business.
If you have a dedicated social media team or an expert on staff, they should be able to point towards any obvious improvements that require extra budget or different ways of working. If you're approaching it from a generalist perspective, fear not it's probably easier than you think to make improvements.
How to keep your resolution
Check you're using the right channels. Although the 'big' social names like Facebook and Instagram are unlikely to change much year-on-year, it's worth keeping an eye on emerging technologies and networks, particularly if your customer base includes under 25s, and consider adopting new platforms or jettisoning old ones.
Make sure your update frequency is optimal. If you're posting too often or too infrequently, you could be wasting resources. It's worth looking at your mix of promotional updates vs. interesting content as well. You may want to ramp up the content and play down the promotions, or vice versa.
Check your policies and approaches are up to date. As with customer experience in general, your interactions on social need to be in line with what your audience is expecting, whether that's the speed of your replies or how you tackle difficult questions.
3. we will have a brand that does our company justice
Branding isn't just the colors on your letterhead done right, it's the backbone of your business identity. The new year is a great time to check that your current branding is still working for you, and make sure it expresses your company's values, personality and strengths.
How to keep your resolution
Give your brand a once-over to make sure it's performing in all the important ways.
Do a competitor review compare your branding against similar businesses to make sure you're still distinctive and not falling behind current design conventions
Assess your tone of voice with a quick spot-check across your website, emails and social. Pick a few pages, tweets or newsletters at random to get a representative sample.
Review your brand values and make sure they're in line with the way your staff members feel, speak and act. If there's a discrepancy, either your brand or your company culture may need to be refined.
4. we will deliver a great employee experience
Most businesses know the value of a great customer experience, and as of recently, employee experience is receiving a similar level of recognition. Why not take the new year as an opportunity to make sure you're taking good care of those all-important human resources?
Employee experience starts at the interview stage (or on seeing the job ad, if you're being precise), and continues to the point of exiting a company, so this is a resolution your entire organization can get on board with.
How to keep your resolution
Make a great first impression by onboarding new employees well. A warm welcome goes a long way towards getting new hires up to speed and happy in their environment.
Open up channels of communication so your staff can feed back honestly and openly. An online survey is a popular. option, or you could go the lo-fi route with a comments box in a communal space.
Review your benefits package. Are your staff perks up to scratch?
Keep an eye on work-life balance. Do you offer flexible working or an option to work remotely? Can staff organise their time to suit childcare and other commitments?
Wishing you a Happy New Year from everyone at DigitalPress, do CONTACT US about all your printing needs in the New Year, we look forward to chatting.
{Source: Moo.com}
Featured Most Recent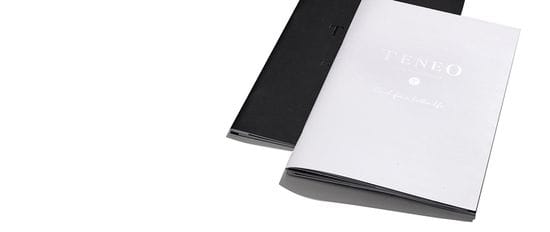 Check Out Our


Most Popular Articles