Bridgestone Investments Acquires Digitalpress
Posted on 10 February 2020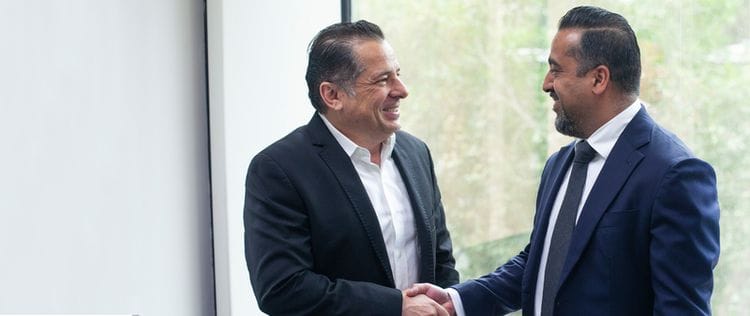 Dear Customers,
Over the past 15 years I have had the pleasure of building a great brand and industry leader in 'Digitalpress'. I have seen to its progress from humble beginnings as a boutique retail print shop to a nationally recognised commercial print business at the peak of its craft. I have been gracious in the acceptance of awards the industry has bestowed upon us over the years and have led a team that have been lauded for their workmanship and expertise.
I am, as I always have been a keen and astute learner, understanding and always keeping abreast of environmental developments in our industry to ensure that Digitalpress continues to develop, improve and grow. It is with this vision I announce that Digitalpress is entering a new phase of its development and has been acquired by a marketing communications consortium, Bridgestone Investments ("BSI") via its subsidiary National Print Express Holdings Pty Ltd ("NPEH"), where settlement took place on Monday, 3 February 2020.
Digitalpress has a long proud history, supporting many iconic brands, companies, agencies and government bodies nationally, and with this acquisition and in partnership with Bridgestone Investments we hope to further strengthen our relationships and expand our services to our customers.
Bridgestone Investments, albeit larger, share our values, which are to provide a local service to our national customers and continue producing 'beautiful print'. Welcoming the acquisition, the CEO of Bridgestone Investments, Jahangir Khan said he was "excited about the prospect of working with a prominent industry leader in Theo Pettaras as well as adding a highly skilled multi award-winning team to our portfolio of companies. As a result, Digitalpress will bolster our digital print production capabilities and conversely ensure a wider array of quality products and solutions for its customers with our ever-expanding suite of digital businesses".
Since inception I have been fortunate to be a part of the successes of Digitalpress and feel blessed that today I continue into its future. Working as a senior member of the group my role will focus on continued growth of the business by enhancing existing relationships and forging new ones.
We are determined that this chapter charts new horizons for our beloved brand with the addition of high-quality equipment, a wider range of services and increased geographic footprint which keep to our unwavering commitment towards our customers.

What does this mean for you?
Even though everything including our core values is 'business as usual' at Digitalpress with our production facility remaining in Waterloo and the same great brand and people dealing with your requirements on a day-to-day basis. There are however a few enhancements in the coming weeks that we are excited to tell you about, these include:
The addition of a 'print hub' in the heart of North Sydney, providing state-of-the-art digital printing capabilities, enhancing output, turnaround times and convenience for our Sydney CBD and North Sydney customers.
The installation of the latest HP 7R Indigo 6 Colour Press, which will provide un-matched digital offset quality for printing of high value applications and enhanced productivity.
The provision of broader printing services such as wide format and signage printing for point of sale and retail windows with the installation of Fuji Film flatbed printers and Kongsberg digital cutting machines.
Access to a suite of marketing services made available by companies operating as part of Bridgestone Investments, such as; customer insights/research, marketing distribution and loyalty platforms.
Same Name, New Owner
We will still continue to operate under our registered name 'Digitalpress', however the company that will own this name will change. Hence all agreements, invoices and correspondence will be amended to:
National Print Express Holdings Pty Ltd
(trading as 'Digitalpress')
(ABN 13 624 824 568)
S202, 201 Miller Street
North Sydney NSW 2060
Change of Bank Account
Further to the above, all payments must be made to the following bank account, effective immediately for all new invoices received:
Bank Name: National Australia Bank
Account Name: National Print Express Holdings Pty Ltd (trading as 'Digitalpress')
Branch Name: Bondi Junction Corporate Branch
BSB Number: 082-140
Account Number: 51-227-9797

About Bridgestone Investments
Bridgestone Investments is an investment consortium, focussing predominantly on investment in the Marketing Communications industry segment. Since inception it has continued expanding organically and by way of acquisition and is fuelled by aspirations of becoming a true omni-channel marketing communications service provider in the Asia Pacific region and beyond.
With a focus on prudent financial management, technology innovation at its core and a focus on seamless service delivery, Bridgestone Investments is building a marketing eco-system to help its customers with key marketing drivers which include brand activation, customer acquisition and retention.
With offices in Australia and Malaysia and new offices opening in India, Thailand and Indonesia in 2020, we are empowering our customers to receive a truly localised service across the globe.

About Digitalpress
Theo Pettaras who has over 30 years industry experience established Digitalpress in 2005. The company has always practiced and consistently raised the bar with innovative printing solutions.
As one of the most award-winning printing companies, Digitalpress is at the forefront of the industry with an unrivalled reputation built around creating beautiful print, an unbridled pursuit for perfection and a DNA centred around cutting-edge innovation. The expertise and knowledge of the team enable the best possible results for customers by the use of our proactive approach, attention to detail, superior digital print quality, competitive pricing and agile service. Instilling trust and a high standard of customer service are the hallmark by which Digitalpress build long lasting and rewarding relationships whilst being committed to managing the impact on the environment by working to stringent environmental standards.

If you have any questions in respect to this or a related matter, please do not hesitate to contact me on 1300 377 377 or email theo@digitalpress.com.au


Featured Most Recent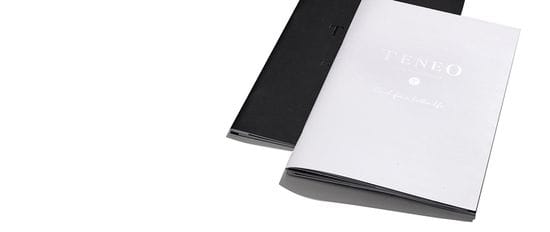 Check Out Our


Most Popular Articles