Indigo Print Now Part of Digitalpress. Get Beautiful Print in North Sydney
Posted on 4 May 2020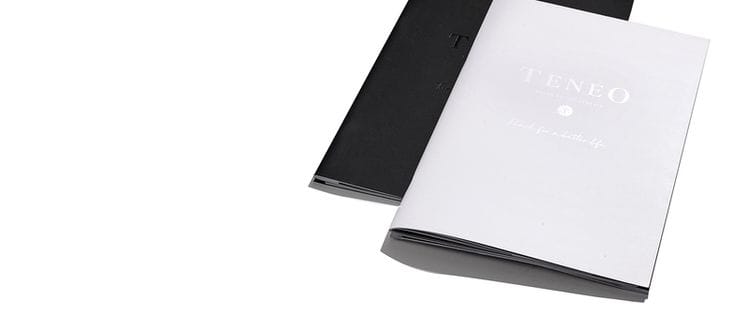 Dear Customers,
We hope you are all safe and well during these trying times.
It is with great pleasure I inform you that Indigo Print in North Sydney is now part of one of Australia's most iconic awarded experts in beautiful print, Digitalpress. Indigo Print was acquired by our marketing communications consortium, Bridgestone Investments via its subsidiary National Print Express Holdings Pty Ltd, two years ago, Digitalpress earlier this year.
After three (3) months of careful planning and integration between the two digital print businesses we have emerged as two locations under one brand 'Digitalpress' allowing our customers to benefit from commercial large-scale printing from our Waterloo factory and a creative print hub at North Sydney.
Digitalpress has a long proud history, supporting many iconic brands, companies, agencies and government bodies nationally, and now with the Indigo Print merger we are confident this will further strengthen our relationships and expand our services to our customers throughout North Sydney and Sydney CBD business and creative precincts.
Our parent company, Bridgestone Investments, albeit larger, share our values, which are to provide a local service to our national customers and continue producing 'beautiful print'. Welcoming the partnership, the CEO of Bridgestone Investments, Jahangir Khan said he was "excited about the future for Indigo Print as part of the Digitalpress brand. To have an amalgamated creative print hub with the reputation of Digitalpress covering the greater Sydney CBD and North Sydney regions is a welcome addition to the group's strategy and vision of providing convenience and best-in-class service to our customers. As a result, Digitalpress will bolster our digital print production capabilities in North Sydney and conversely ensure a wider array of quality products and solutions for its customers with our ever-expanding suite of products and services".
We are determined that this chapter charts new horizons for our beloved brand with the addition of high-quality equipment, a wider range of services and increased geographic footprint which keep to our unwavering commitment towards our customers.
What does this mean for you?
Everything is 'business as usual' at Indigo Print with our creative print hub remaining in North Sydney, however you may notice a re-badging as we have rebranded to 'Digitalpress' with the same great people dealing with your requirements on a day-to-day basis. There are however a few enhancements that we hope you're as excited to hear about as we are to tell you;
The addition of our large scale digital print production facility, Digitalpress Waterloo, providing state-of-the-art digital printing capabilities, enhancing output, turnaround times and convenience for our existing customers.
The installation of the latest HP 7R Indigo 6 Colour Press, which will provide un-matched digital offset quality for printing of high value applications and enhanced productivity.
The provision of broader printing services such as wide format and signage printing for point of sale and retail windows with the installation of Fuji Film flatbed printers and Kongsberg digital cutting machines.
Access to a suite of marketing services made available by our sister companies operating as part of the Bridgestone Group, such as; customer insights/research, marketing distribution and online services.
New Name, Same Owner
We will now operate under our registered name 'Digitalpress', however the company that will own this name will not change. Hence all agreements, invoices and correspondence need not be amended, however for your comfort the following is how we will be referred to legally:
National Print Express Holdings Pty Ltd
(trading as 'Digitalpress')
(ABN 13 624 824 568)
Change of Bank Account
The biggest change is our bank account, owing to our relationship with National Australia Bank (NAB) for all companies that operate within the Bridgestone Group. What this means is that all payments for any invoices that you receive from today must be paid to:

Bank Name: National Australia Bank
Account Name: National Print Express Holdings Pty Ltd (trading as 'Digitalpress')
Branch Name: Bondi Junction Corporate Branch
BSB Number: 082-140
Account Number: 51-227-9797
But if you have paid an invoice to our old Commonwealth Bank of Australia (CBA) account, don't worry this account is still operational and we check it regularly.
About Bridgestone Investments
Bridgestone Investments is an investment consortium, focussing predominantly on investment in the Marketing Communications industry segment. Since inception it has
continued expanding organically and by way of acquisition and is fuelled by aspirations of becoming a true omni-channel marketing communications service provider in the Asia Pacific region and beyond. With a focus on prudent financial management, technology innovation at its core and a focus on seamless service delivery, Bridgestone Investments is building a marketing eco-system to help its customers with key marketing drivers which include brand activation, customer acquisition and retention.
With offices in Australia and Malaysia and new offices opening in India, Thailand and Indonesia in 2020, we are empowering our customers to receive a truly localised service
across the globe.
About Digitalpress
Theo Pettaras who has over 30 years industry experience established Digitalpress in 2005. The company has always practiced and consistently raised the bar with innovative printing solutions.
As one of the most award-winning printing companies, Digitalpress is at the forefront of the industry with an unrivalled reputation built around creating beautiful print, an unbridled pursuit for perfection and a DNA centred around cutting-edge innovation. The expertise and knowledge of the team enable the best possible results for customers using our proactive approach, attention to detail, superior digital print quality, competitive pricing and agile service. Instilling trust and a high standard of customer service are the hallmark by which Digitalpress build long lasting and rewarding relationships whilst being committed to managing the impact on the environment by working to stringent environmental standards.
If you have any questions in respect to this or a related matter, please do not hesitate to contact our friendly staff on 1300 377 377 or email
jkhan@bsiglobal info@digitalpress.com.au and for accounts enquiries accounts@digitalpress.com.au.
Jahangir Khan
Group Chief Executive Officer
Bridgestone Group
201 Miller Street
North Sydney, NSW 2060
Sydney, Australia
Featured Most Recent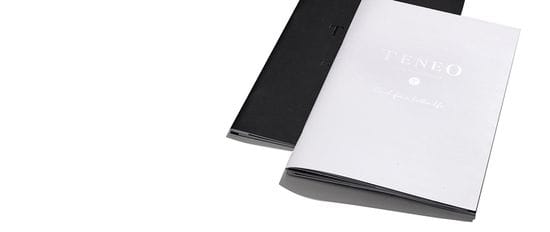 Check Out Our


Most Popular Articles