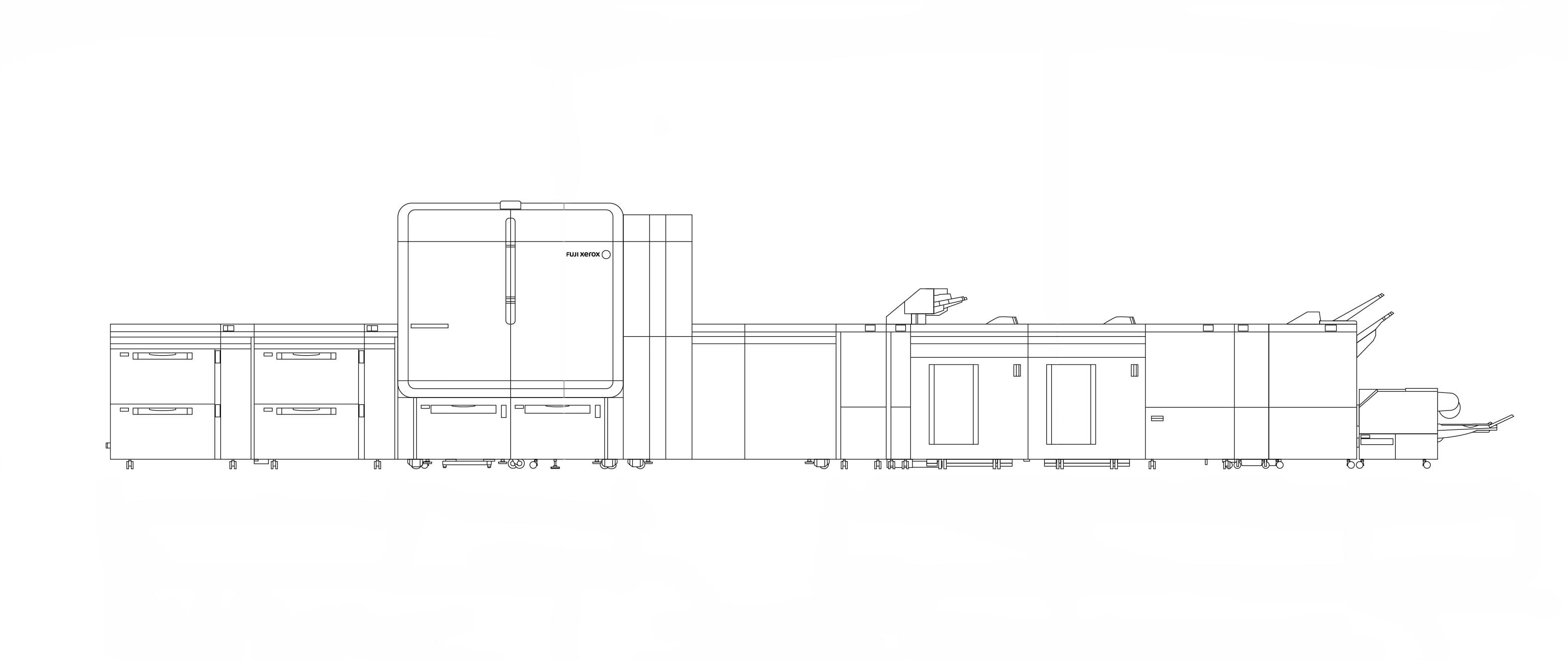 Our flagship press the Fuji-Xerox Iridesse. Its cutting edge technology enables us to deliver consistently beautiful print.
- Prints CMYK plus metallic silver, gold, and Pantone metallic colour
- Prints super opaque white ink
- Prints spot gloss varnish
- Any stock up to 400gsm
- Sheet size of up to 330mm x 1200mm
- Print 6 colours in one pass
- PDF High Quality Print
- Export layers for Spot plates Special Inks, UV, Foils etc
- Supplied as Single Pages
- Imposition required for folded brochures and perfect bind covers
- Packaged InDesign file
- 3mm Bleed with Crop marks
- Please do not add printer marks or slug lines
- Allow a minimum of 5mm between text and the edge of the page
- For Perfect and Wiro bind books, allow a mimum of 10mm from the bind edge
- Supplied as CMYK at 300dpi minimum
- Files for Embossing and Foils blocks must be supplied a vector
- Embed fonts within the PDF or convert to outline
- Line art should be no less than 0.25 wide
- Files should be set to CMYK
- Pantone Spot colours are supported and should be exported as Spot colour
- Rich Black C30 M30 Y30 K100
Special dry ink - fx iridesse press
Our Fuji Xerox Iridesse Press enables the use of CMYK
plus 2 Special Colours in one pass
CMYK +
Gold
Silver
White
Clear
- The FX Special Ink colours must be applied as a spot colour and named exactly as above
- Set overlay colours to Multiply
- See our Iridesse guide to create image masks for Special Dry Ink
- Artwork to be supplied as packed InDesign File with required fonts
- Excel spreadsheet supplied in colomn form with section headings.
- Maximun sheet size is 330 x 1000mm
- Maximum print area is 320 x 990mm.
- Email info@digitalpress.com.au (20Mb or less)
- Larger files can be uploaded to our website.
- Phone 1300 377 377
- Email info@digitalpress.com.au or prepress@digitalpress.com.au