Three Ways to Bring Print to Life with Augmented Reality
Posted on 1 April 2019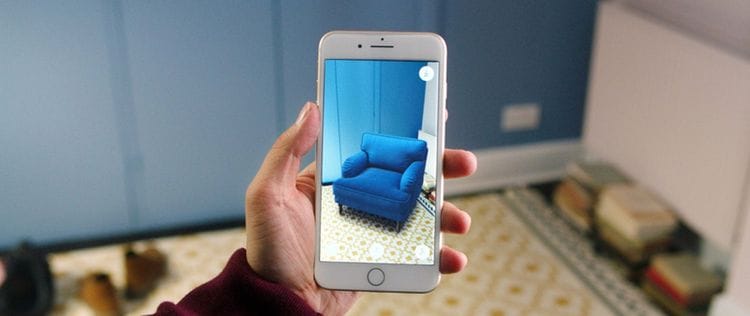 Print always has value. It communicates. It intrigues. It helps to tell a story. Sometimes, however, you want print to deliver more. Augmented Reality (AR) can meet that request by creating a link between print and other media to extend a story, add more information, or add some fun! Augmented Reality is usually implemented with the intent to deliver digital content on a mobile or tablet, though new devices will continue to emerge. It can be implemented in several ways. Some require deep investments with months of planning, but others can be quite simple to implement.

Augmented Reality provides a tangible link between physical print and the digital world. A cook book can link to videos showing how to prepare the recipes, a user guide can link to video of procedures, and even bills and invoices can link to valuable information.

The easiest way to get involved with AR is to take a print project and link it to existing or co-developed online content. One of the better-known AR-enhanced campaigns is the wine label application for the Walking Dead Blood Red Blend and Cabernet Sauvignon from The Last Wine Company. The campaign is called Watch the Dead Rise and uses the Living Wine Labels App on your smart device the wine labels come to life with the story of Rick Grimes, the ultimate zombie hunter, and zombies on the loose. Using the App you see scenes come to life. If a Rick Grimes bottle and a Zombie bottle are placed together, you see a battle as each try to win victory. This is similar to the ground breaking 19 Crimes wine campaign which is credited with helping the brand grow 60% in volume sales and 70% in value.
While this example is on a label, AR can be used with anything you print! Labels, invitations, post cards, cookbooks, posters, and brochures can all be brought to life. Use AR to link a poster or catalog to an additional set of experiences. In catalogs the options are endless! The same in stores with opportunities to link end-of-aisle product displays to a video of the many ways to use the product. The opportunity is to link the physical print to the digital world. That digital link might be a web experience or a video experience it's all possible.
Augmented Reality is also growing in the catalog market giving shoppers the ability to see potential purchases in their own environment. Ikea is the leader in this application with Ikea Place allowing shoppers to preview furniture in your own home.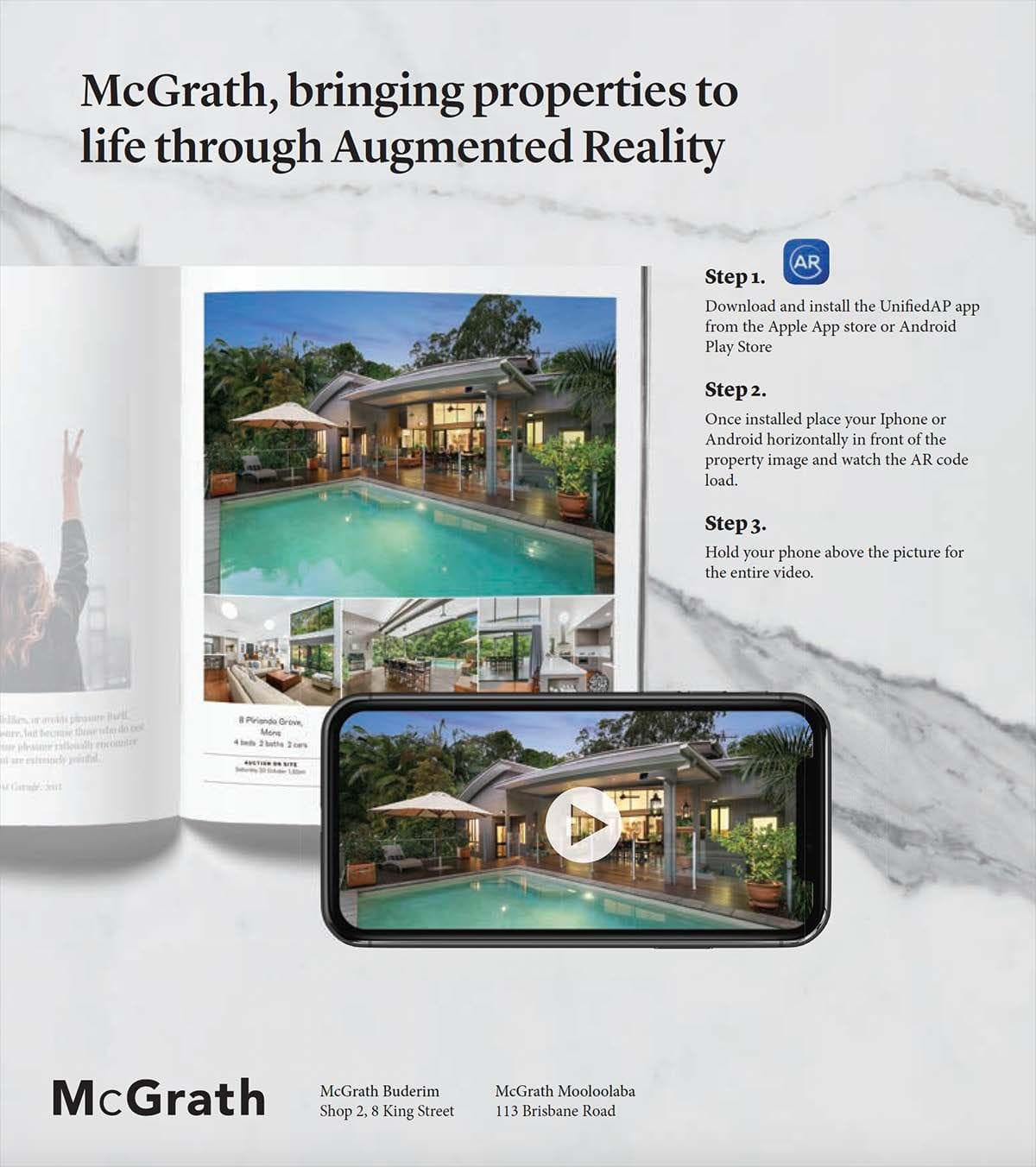 ABOVE:McGrath real estate Mooloolaba (QLD, AU) using UnifiedAR to deliver property videos via printed magazine, My Weekly Preview.

So how can you bring AR to your print? Start with a project that lends itself to a digital experience. That can be anything from a poster to a menu to a marketing mailer. Consider what action you want the reader to take. Do you want to take them to instructions or to something more like a gaming experience that is interactive?

Now it's time to pick your platform. Both Apple and Google have open source Software Developer Kits for those who like to own their environment, but the quick start method is to look at existing tools like UnifiedAR Digitalpress are approved licensees and can quickly and very cost effectively set up your very own AR campaign.

This exciting opportunity does require some planning and some new tools, but it can pay off for you in creating better response rates and a stickier relationship with your customers!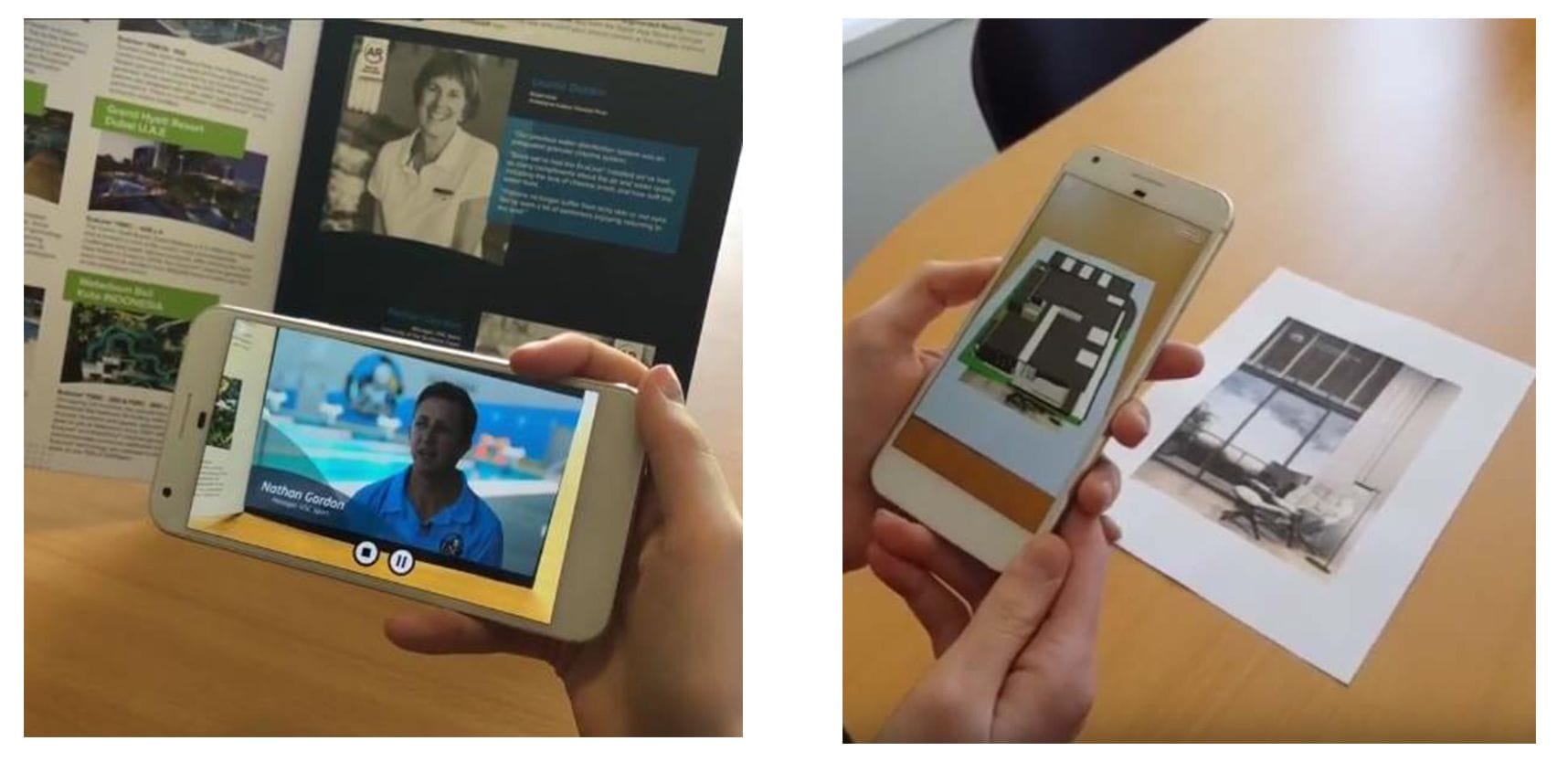 ABOVE LEFT:AIS Water (QLD, AU) using UnifiedAR to deliver customer testimonials via printed corporate brochure.

ABOVE RIGHT:Worldwide Market Street (CBD QLD, AU) have just launched an augmented reality campaign for award winning architect Loucas Zahos for the SALT development in Racecourse Road Ascot.
Your very own branded augmented reality app...
At a fraction of the price
Get your very own Android and iOS augmented reality apps built by Digitalpress powered by UnifiedAR technology.

Apps for Android and iOS devices
o Apps that can be used on Android and Apple mobile phones and tablets. We will submit the apps to Google Play store and Apple app store.

Your company branding
o UnifiedAR branding will be replaced by your company branding (i.e. app icon, splash screen and user interface).

Powered by UnifiedAR platform
o UnifiedAR technology and the backend platform will be integrated with your app so that you can easily set up augmented reality campaigns and see reports.

Ongoing support and app updates
We will look after your app updates and re-submission to app stores when Android and Apple update their operating systems or devices.

For more information contact theo@digitalpress.com.au
Featured Most Recent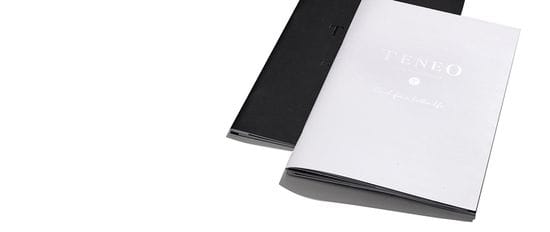 Check Out Our


Most Popular Articles