Some good advice to get you out of a bind We hope this helps
Posted on 2 August 2018
It's the last procedure in the the print process, binding is an integral part of the production mix. It is therefore essential for printing companies to find better ways to offer customers unique binding solutions that add value to their requirements. Providing new and unique binding methods that incorporate combining new and traditional book binding methods can created a pleasant outcomes. We hope you find this information helpful.
binding styles
Binding is the term used for the range of processes involved that hold printed pages together. Different binding methods allow designers to make choices on the look, functionality and costs associated with a book. Binding choices also have a direct influence on the durability of a book. Listed here are some of the most common types of binding methods used today.
Wiro binding
This is the method whereby wire coils hold pre-punched covers and pages together. The main benefit of this method is the ability to allow pages to lie completely flat. You must ensure images and text do not run through the pre-punched pages. Other ways to bind using this method include Full and Half Canadian, which have wraparound covers a Full Canadian has a covered spine whilst a Half Canadian has an exposed spine.
Case binding
Books are made from all types of cover materials including fabrics, buckram, paper or pre-printed sheets. These sheets are glued and wrapped around thick box-board, and text pages are then bound into the covers. New methods are now available allowing for personalised custom covers that can be produced very efficiently.
Perfect binding
This is a very a popular binding method, which requires printed sheets to be formed into a block and glued at the edges with a flexible adhesive. The quality of the adhesive will determine how durable the book will be. PUR glue is often the preferred option.
Singer sewing
This is a machine-sewn binding method available in a range of thread colours and stitch lengths. It's great for any size books with smaller print quantities.
There are, of course, many other methods, which depend on the type of finish you desire, as well as other factors such as costs, timeline and if you can find someone to provide the desired binding service. Some of these include: Z -binding, interscrew binding, bellyband, Japanese binding, self-binds and the list goes on.
The binding solution
Understanding these binding methods and obtaining a greater appreciation for them is important. The method chosen could greatly impact the look and intended outcome of a project. Some of these methods have been passed on through generations for centuries. With the reliance on computers and all the technology we have at hand, we run the risk of losing these traditional ways to bind. Surely this is a missed opportunity for both the designer and their clients.
My advice is to read as much information as you can about the wonderful binding methods that exist. While I understand the commercial viability of producing some of these types of binding methods may be unrealistic, do not be afraid to ask your printer and have them do some research for you. We learn from our customers every day and would welcome the opportunity to explore these possibilities.
It is this type of synergy between designers and printers that pushes boundaries and allows fresh ideas to come to fruition. Whether you require something new, something complex or a traditional method that warrants a revisit, the binding finish you choose is a very important final touch.
Need more help?
Download PaperSpecs-BindingCheatSheet this book binding cheat sheet courtesy of our friends at PaperSpecs for more information.
Featured Most Recent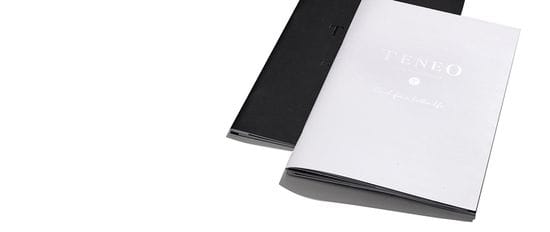 Check Out Our


Most Popular Articles