Marketing Effectiveness in the Digital Age Part 3
Posted on 26 August 2019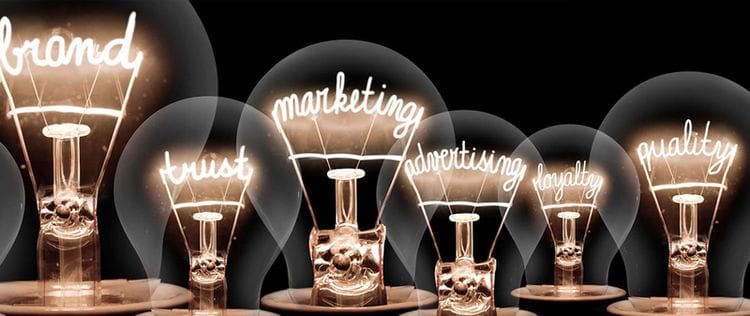 This post is part three of this series - you can read part two here.
Truly integrated marketing
On channel selection, print media is routinely given short shrift. Yet studies show that print, when thrown into the marketing mix, boosts overall marketing effectiveness.
Research shows that adding print to the media mix increases campaign ROI and engenders greater trust than would otherwise be the case. Just look at the results from the IPA's Marketing Effectiveness in the Digital Era report, which concludes that adding press or DM to the marketing mix boosts effectiveness by 15% and 10% respectively.
Another study, conducted by Binet and Field for the IPA, says the opportunities afforded to marketers by the new media landscape actually make 'traditional' media more effective. A campaign that includes TV, for example, boosts effectiveness by 40%. But a campaign that includes both TV and online video will see an effectiveness boost of 54%. Online video on its own is just 25%.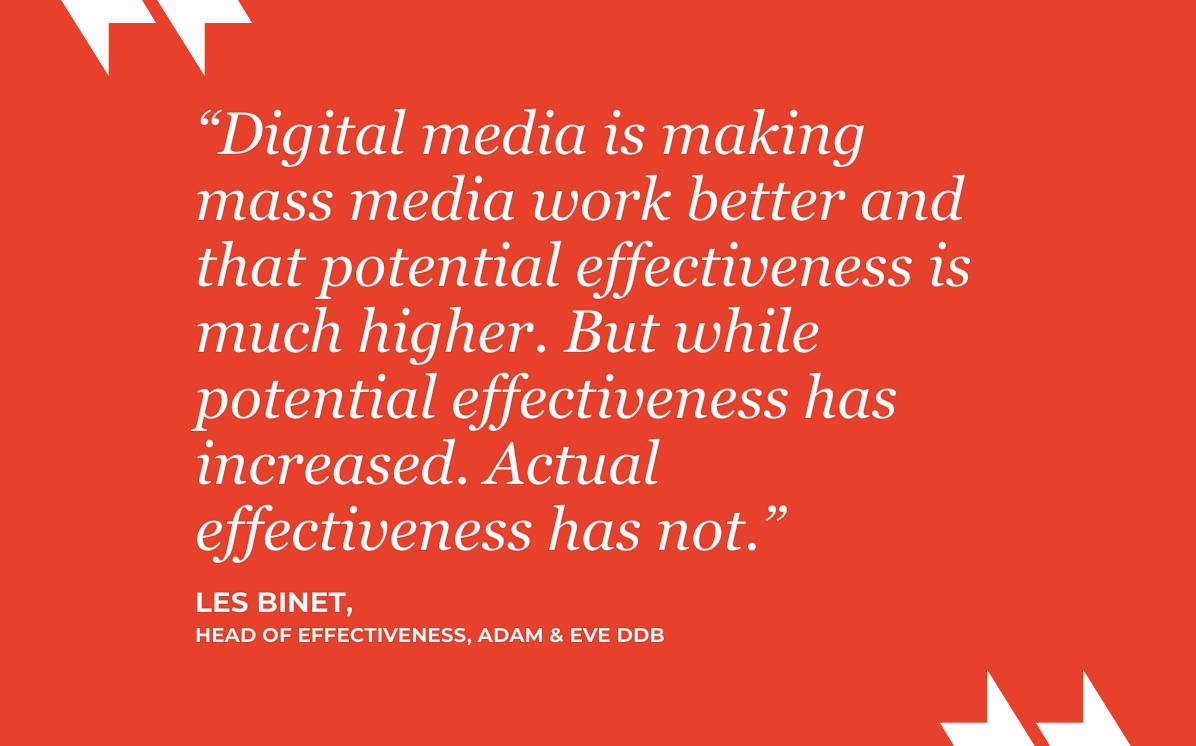 Crucially for advertisers, antipathy towards certain channels is actively stifling profitability. Planning for Profit, by Benchmarketing and Newsworks, shows that brands are grossly under-utilising newsbrands, for example, and in doing so they're losing out on an estimated £3bn in potential campaign profit.
If marketers are to ever understand the effectiveness of advertising mediums and see the bigger picture they would do well to consider what traditional channels like press bring to the mix. Print media, after all, has a proven ability to create awareness, hold attention, drive commercial actions, engender trust and even build long-term brand loyalty. All issues that have been pushed to the fore in the wake of a digital revolution sweeping the media landscape.
Despite the ubiquity of online platforms, print remains the most trusted environment for advertisers. One that's relevant, reliable and authoritative. Meanwhile, digital's copybook has been blotted by fake news scandals and created a contextual headache for brands.
Edelman's 2018 Trust Barometer clearly states that consumer trust in advertising has reached an all-time low. And as consumers grow increasingly mistrustful of marketing messages, not least those on social media, exponents would do well to explore alternative, more trustworthy channels traditional or otherwise.
Prime print examples
In this new media landscape, saturated with content and tainted by unwelcome interruptions, we're beginning to see the pendulum swing back towards those channels that command the most trust and attention.
Take, for example, the resurgence of customer magazines: digital giants Airbnb, Facebook, Kodak and Net-a-Porter have all released their own printed offerings to complement their online products and services.
Then there's this new breed of niche, independent magazine publishers, many of whom have plugged into their audience's passion points in a way brands rarely succeed in doing.
In the last year alone, we've seen many a print campaign pick up at award dos. Perhaps none more so than KFC's sweary chicken shortage apology, which scooped a silver and three Gold Lions at Cannes, not to mention a Magnetic Spotlight Award for best topical campaign, and proving all along that print, particularly news media, has gravitas and authority.
Surely, we can't talk about 2018 without mentioning the D&AD Yellow Pencil award-winning Ikea pee ad. An ad that revealed a special cot discount to those who peed on it and were pregnant. Sticking with the same brand, Ikea SÖMNIG stole the show with a print advertisement that emitted a subtle lavender aroma and white noise amplifier to help sleep deprived Emiratis get 40 winks.
Both captured the imagination and shattered the perception that print is dead. But crucially, both proved that it's not necessarily new technology but a brilliant conceit that benefits the consumer and gets people talking.
"Just like secrets, word of mouth spreads when the information source is perceived as credible and when the information itself is seen as new and exclusive," says communication psychologist, lecturer at the London College of Fashion, and author of Connected Marketing: The Viral, Buzz and Word of Mouth Revolution, Dr Paul Marsden.
Well-crafted, beautiful print advertising can also catalyse discussions online, sometimes leading to millions of Twitter impressions.
Take Stabilo's 'Highlight the remarkable campaign', another campaign which picked up a Cannes Lion, not to mention a win at LIA and EPICA, plus Grand Prix victories at Eurobest, and turned a plug for a highlighter pen into something that empowered and inspired women everywhere.
The campaign's success is easily explained, reckons Vera Ickert, senior art director at DDB Dusseldorf, the agency that created the work. "The simplicity of this campaign was key. If you try to tell six different messages in a single print ad, you'll lose the audience's attention. And sadly, all too often, marketers and advertisers forget this."
Likewise, Japanese health company ANGFA tapped into the cut through of print media with the Washable Book, a picture book designed to teach children in Cambodia the importance of having clean hands.
The finished article was gifted to hundreds of children, together with a bar of soap, and that used deceptively simple printing techniques to promote hand-washing through hand-washing. Scrubbing the pages within revealed a series of colourful illustrations that helped to bring the tale (and the issue) to life.
Similar to the Ikea pee test, the medium was very much the message, and effected change simply by showing rather than telling.
Shunsuke Kakinami, McCann Health Japan's group creative director, says of the ANGFA execution, "It absolutely is innovative, but high-tech, low-tech it doesn't matter to us. What does matter is that we're interacting in a way that challenges our demographic. And print, more than any other format, is a simple, powerful and experiential medium Innovation isn't about technology, it's more a way of doing."
Clearly there is no shortage of campaigns to make the case for a healthy mix of new and old media, nor is there evidence to say print is dead. All is needed now is for advertisers and agencies to take a more evidence-based approach to media planning. And while digital is still very much the first point of call for marketers, there's research and plenty of it to show that print media cuts through the noise, and in doing so deserves a rightful place in the mix.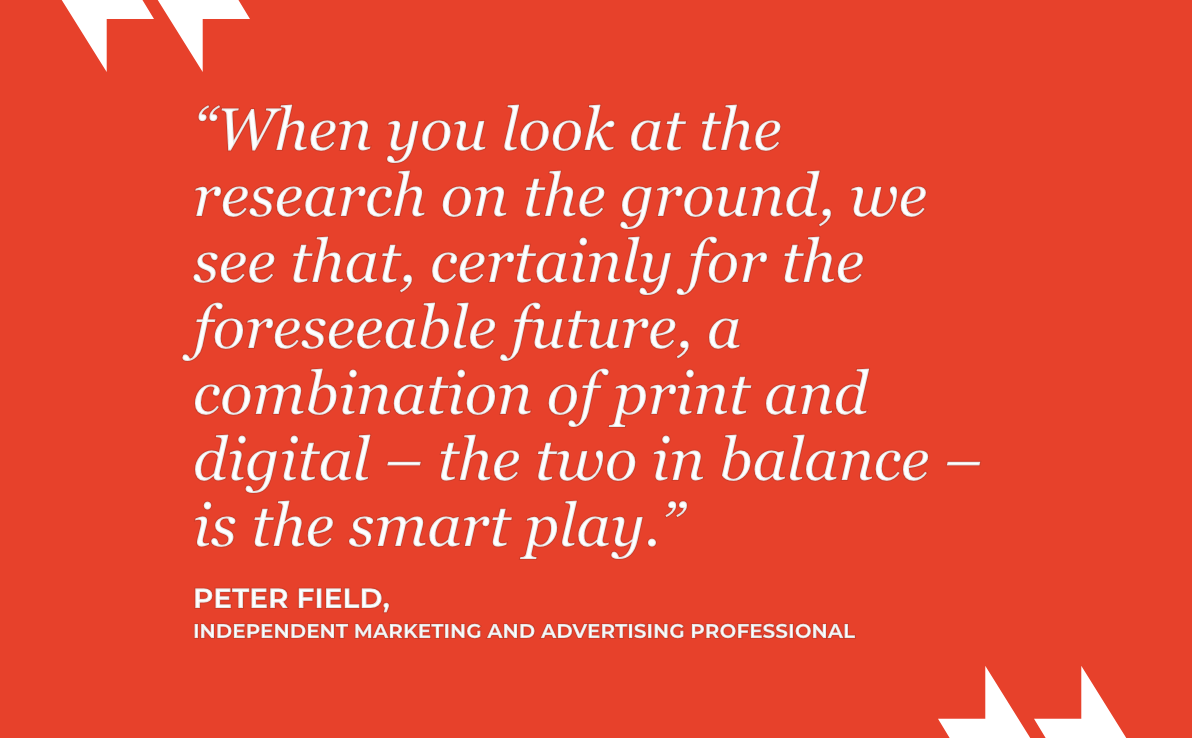 This article first appeared here.
Featured Most Recent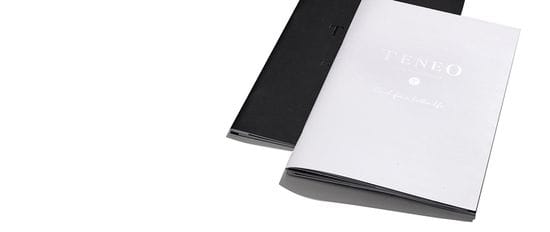 Check Out Our


Most Popular Articles