Digitalpress Masterclass Series 4 Reasons to Embrace Duplex Laminating
Posted on 23 August 2018
Granted, it has been a trend for a while now, but while some creatives are simply content with the tactile feel of double-thick business cards or cards of any kind for that matter others take it to the extreme in oh-so-smart ways.
First things first: Double-thick (duplex) paper is created by laminating two sheets together. Triple-thick (triplex) paper is created by laminating three sheets together.
1. The Classic
Customise your own classic experience. Take two of the same cover sheets and ask your printer to duplexlaminate them together. Simple.
2. Colour and Texture
Kick it up a notch and use one colour on the front of your card and a different colour on the back. Or even better, use two different textures.
3. Hide Bruising
Letterpress printing, engraving, embossing they all show their special look and feel on the front side of your card, while the back of the sheet is left with bruising or debossing. Not so bad you might think, but if you want to print on the back of the card, those blemishes might get in your way.
Print the back of the card on a separate sheet and duplex laminate both together for one smooth and very readable experience.
4. Special Effects
Oh yes, this is where you get to shine.
Take for example the card designed by Canberra agency Coordinate We were presented with a big challenge; Top sheet laser cut on Optix Jetz Black, bottom sheet white ink print on Colorplan Mandarine one side / black ink print reverse. The two sheets then duplexed. The final result was stunning.
Fusing the Papers Together
Laminating and mounting: These two words are often used interchangeably. But many printers prefer to use the term "duplex/ triplex lamination" or "duplexing/ triplexing customers" so customers do not confuse this process with the plastic protective celloglaze coating application.
No matter what you call it, this thick to super-thick paper effect is achieved by fusing two or more layers of paper together to achieve the desired thickness and quality.
How it Works
How your printer adheres these layers together at the finishing level comes down to two choices: white glue or hot melt glue.
Commonly called white glue, polyvinyl resin glue is a close relative of the white stuff we used in schools. Being a member of the solvent-based adhesive family, as the solvent evaporates, the adhesive hardens.
We use white glues when we duplex laminate non-porous substrates like plastics or coated/ calendared stocks. We use hot melts on the majority of our projects, depending on how porous the substrate is and the type of material being bonded together.
Hot melt adhesive, also known as hot glue, is commonly supplied in a solid form in various diameters, designed to be melted in a hot electric environment think of the glue gun concept.
Hot melt adhesives provide several advantages over solvent-based ones. Volatile organic compounds (VOCs) are reduced or eliminated, and the drying or curing step is eliminated. Hot melt adhesives have a long shelf life and usually can be disposed of without special precautions.
Even within the hot melt adhesive varieties, it requires testing and trial and error, but it's important to find the correct adhesive, otherwise the sheets will eventually delaminate. Factors to consider include the weight of the sheets, the finish of the sheets, and the size of the area to be duplexed.
Whether you are content with a classic double-thick card or want to use this technique to push the creative envelope, talk to your printer about duplex/ triplex laminating. Don't just limit it to business cards think of the other possibilities such as invitations and book covers etc.
For more information visit our website
Source: Paperspec
Featured Most Recent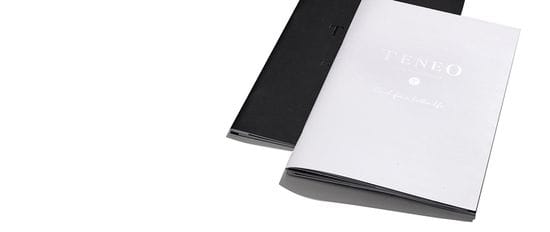 Check Out Our


Most Popular Articles